"THE GENTLE RED MULEY".

   IBBA/IRBBA ASSOCIATE MEMBER

BARNETT BRANGUS FARMS are located in "short grass country" in the heart of the "Big Pasture" in Southwest Oklahoma.  Noted for it's temperature extremes, minimal rainfall, and critical weather events (typically not forecast), it is crucial to all livestock producers to select cattle which are thrifty, easily adaptable to extreme weather conditions, have gentle dispositions, and are noted for calving ease.  These attributes typify the "RED BRANGUS" breed of cattle!

Red Brangus Cattle cross well with other beef breeds, producing off-spring that are extremely adaptable to everchanging weather and forage conditions; they are less susceptible to heat; they are very thrifty, adapting to forage and weather; they are typically gentle animals, and easily handled; they are resistant to pink-eye; and routinely deliver calves with no assistance required, even on first calf heifers.

Barnett Brangus Farms offers "commercial" yearling heifers, "long" yearling heifers, and bred heifers for sale.  We also offer a variety of yearling and "long" yearling bulls for your consideration, especially for use on "first-calf" heifers!  We also have available "first-calf" pairs, in limited numbers.  We  have a limited number of Brangus "cross-bred" heifers and bulls, both black and "baldie".  We do not offer Registered Red Brangus for sale.  We encourage your consideration of the Red Brangus Breed, as either your base herd or for cross-breeding purposes; their attributes are exceptional within the livestock industry.

We offer the following types of cattle for sale:

** Yearling Heifers                              $800.00

** "Long" Yearling Heifers                 $900.00

** Bred Heifers                                   $1050.00

** First-calf pairs                                $1350.00

** Yearling Bulls                                  $900.00

**"long" Yearling Bulls                        $1100.00

** 2 Year Old Bulls (or older)             $1350.00

Cross-bred cattle (Blacks and Baldies) are priced the same as Red Brangus!

Quantity discounts may be negotiated on a case-by-case basis; delivery is an option within a 300 mile radius @ $2.50/loaded mile.

Payment may be made by Personal Check, Cashier's Check, Money order, or by credit card "on-line" via Paypal (www.paypal.com).

For Information, Please contact:

BARNETT BRANGUS FARMS

ROUTE 1    P O BOX 237

HOLLISTER, OK   73551

Ron or Bennie W. Barnett

Phone: (580)335-2435; (580)335-7674; (580)335-5358

Cell: (580)305-2346; (580)335-1433

Fax: (580)335-7674; (580)335-5357

email: bbrangus@pldi.net;  bbfarms@pldi.net

                               guardent@pldi.net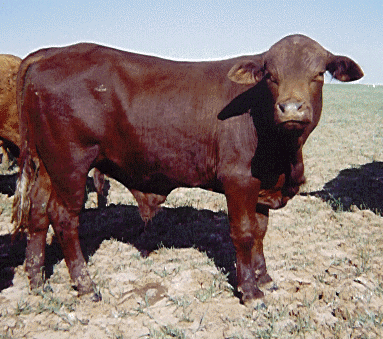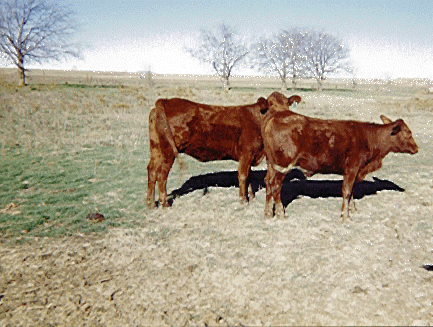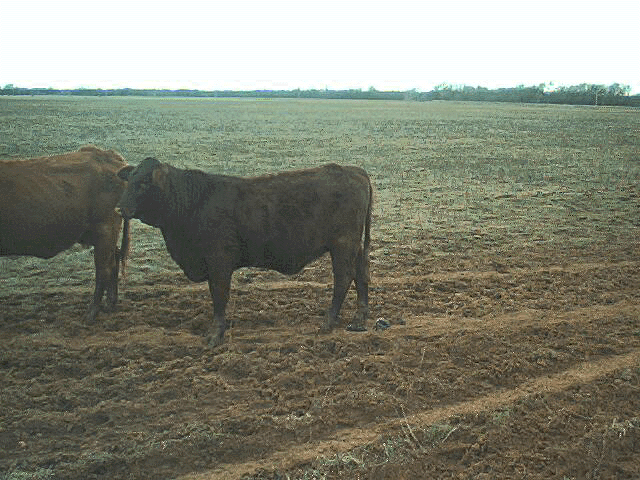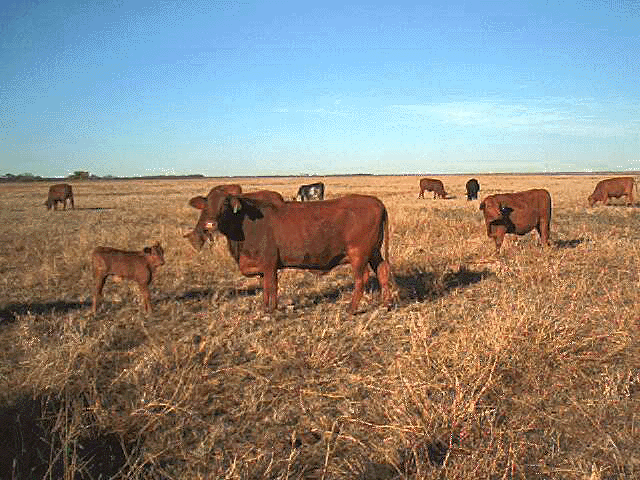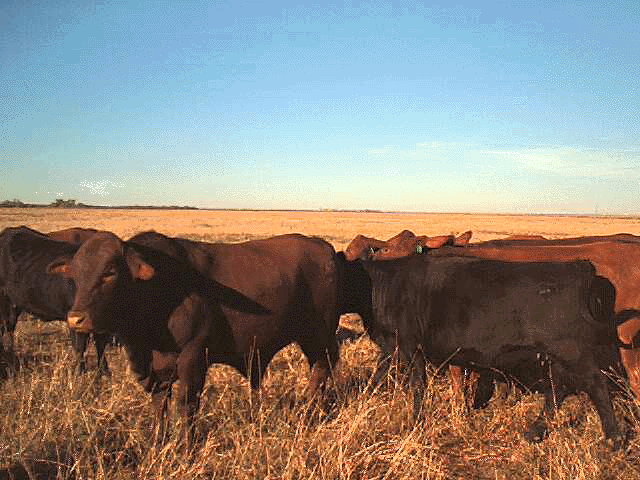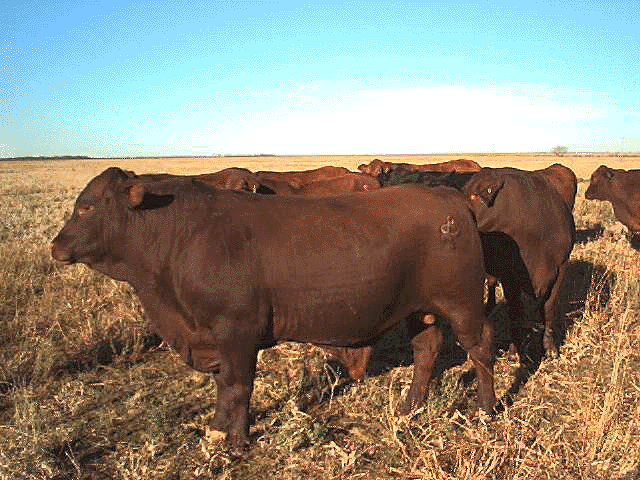 To ensure the protection of our herds from various communicable diseases, we maintain a "closed herd"; we buy no female breeding stock, but maintain/expand our herd by selection/retention of the best heifers from each years crop.  Herd bulls are "rotated" each year between herds, necessitating no replacement more frequently than every 7 years.  All purchased "Herd Bulls" are vet-tested before acquisition, and inclusion into a herd, thereby maintaining the health integrity of the respective herds..

Our cattle are all grass fed; we feed no supplements other than "natural protein" breeder cubes, mineral and salt.  We do not use implants!  We  feed only hay that we have grown, to avoid possible excessive nitrates, prussic acid, and other hay related problems.  Our herds are maintained in the most "natural" environment we can establish for their well-being.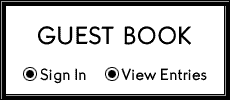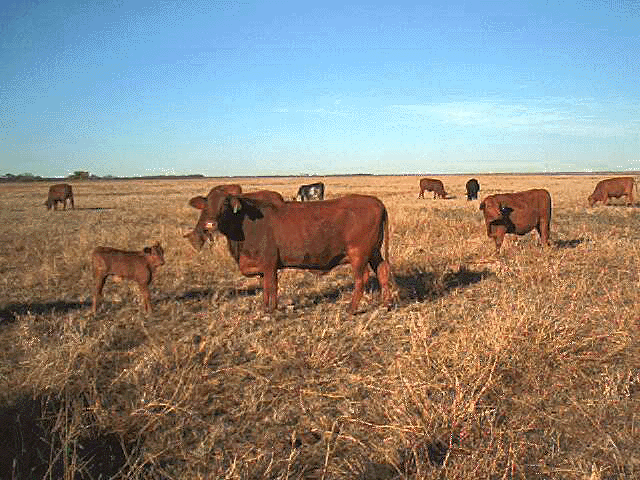 This page was last updated on: March 26, 2011